Personal Chef Experience Gift Certificates are the perfect foodie gift and can be purchased online!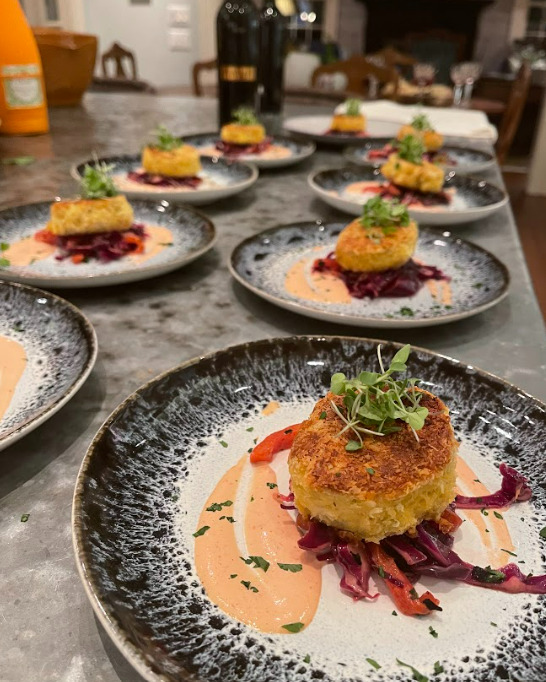 Gift a personal chef experience for a gift that will be remembered all year long.
Whether it's a romantic in-home dinner for two (perfect for a busy couple who just needs to some time to wine, dine, and unwind) or four weeks of our weekly dinner service (perfect for a new baby arrival), experiential gifts are the ones most cherished and most remembered. Our team of personal chefs bring a passion for great food experiences,and are excited to bring their love of food to homes across Atlanta. Let us know who your gift is going to, and we'll even customize your gift certificate with their name. Choose from one of the many options below, and you will receive a customized gift certificate emailed to your inbox. Don't miss the chance to give a thoughtful gift perfect for any food lovers on your list.
Ready to purchase your Atlanta Personal Chef Service Gift Certificate?
Use the form below to make your payment easily and securely online. You'll receive your purchased gift certificate emailed to you by the end of the following business day.
Interested in purchasing a gift certificate over the phone, giving a dollar amount towards personal chef services or gifting our weekly service? Please call us at 404-913-4633 or email at info@atlchefs.com. We'd love to hear from you!