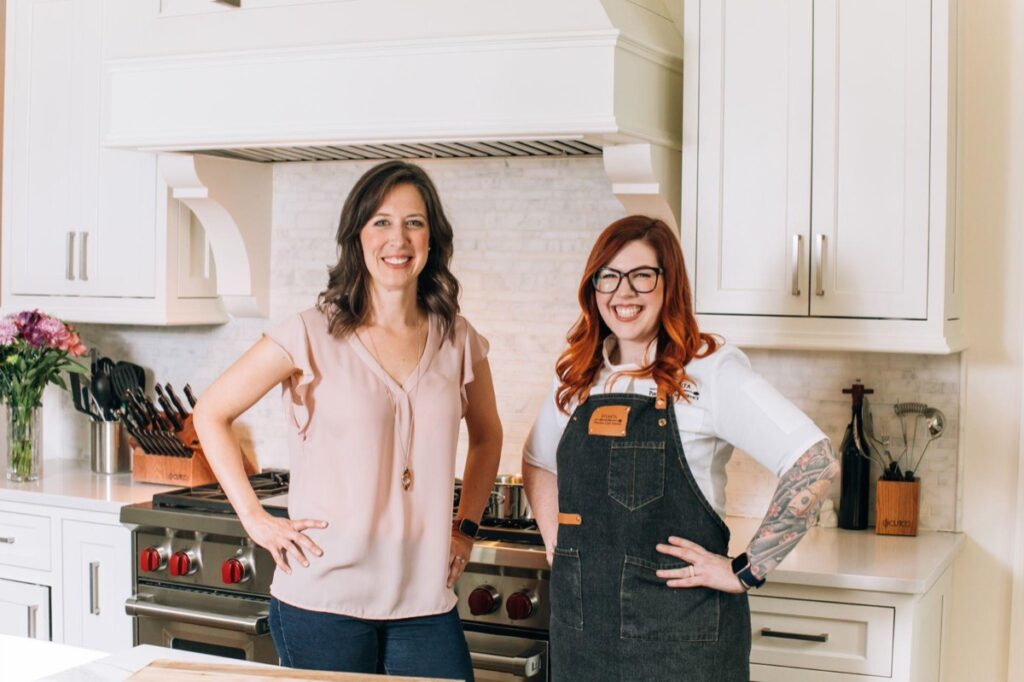 Atlanta Personal Chef Service brings people together.
Whether around the family dinner table or in an extravagant dining room, we create moments of dining luxury, personalized and presented by a team of talented, professionally-trained chefs who delight in sharing culinary excellence. The value we create comes from the care we take to listen and attend to the culinary needs and desires or our clients, and the way we work together to satisfy those preferences.
Our Guarantee
Atlanta Personal Chef Service is dedicated to providing the best service possible. All of our chefs are required to complete a training course through Atlanta Personal Chef Service and required to continually learn and expand their food and chef knowledge. Atlanta Personal Chef Service carries comprehensive general liability insurance.
We love cooking, and go to great lengths to ensure that you receive nothing but the highest quality food and service. We guarantee it.
Atlanta Personal Chef Service boasts an ever-growing team of personal chefs.
Our team is made up of highly skilled individuals who have a passion for cooking quality meals and providing excellent service. Our hand-selected chefs all have culinary degrees and several years of professional cooking experience; many having worked in fine-dining restaurants or five star hotels. Once hired to work for Atlanta Personal Chef Service, all chefs are required to undergo training with a lead chef before working solo. We are very careful to match our chefs to your needs, for service we guarantee you'll love.
Amy grew up in Washington, D.C. and moved to Atlanta in 2004. Growing up, her family ate dinner together every evening, and as the owner and founder of Atlanta Personal Chef Service, Amy is focused on bringing families back to the dinner table through healthy, home-cooked meals. Amy has grown Atlanta Personal Chef Service's operations…