We're cooking so you don't have to!
Whether it's helping with dinner time during the work week, creating a special dinner to be remembered for years to come, or to just drop off some food (it's ok if claim you made it yourself), our team of personal chefs are here to help! Please browse around our website, get to know us and what we're passionate about, and reach out to us via phone, text, or email when you're ready to chat. We're glad you found us, and we can't wait to meet you!
Party Season is here!
Now's the time to make your reservations from now through the holidays and even New Years. Weekends book up quickly, don't hesitate to reserve your event!
Psssssst! October Parties! Book at least seven days in advance and get a free course or food selection add-on! Hurry – this only applies to parties on or before October 31, 2023. Call us today at 404-913-4633!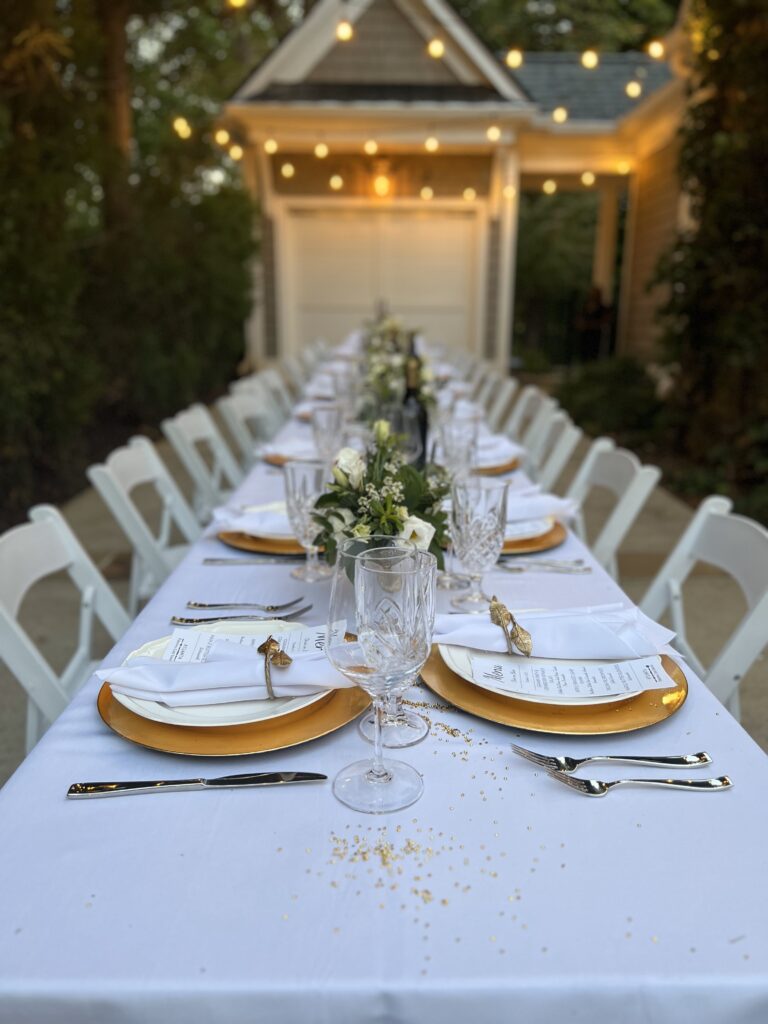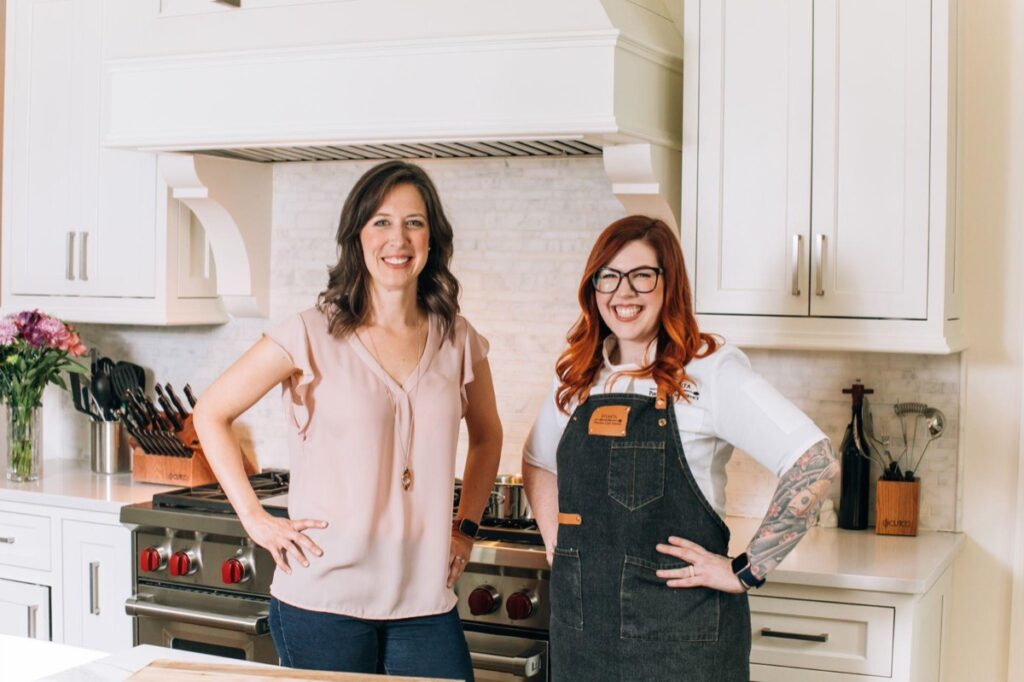 Put healthy family dinners on auto-pilot this school year.
Trust owners Amy and Chef Gizzy to put healthy family meals on your dinner table during the work week.
Now taking Thanksgiving Drop-Off Orders!
Save yourself the hassle of cooking on Thanksgiving. As always, we're cooking, so you don't have to. Chef-prepared Thanksgiving Dinners dropped off to your home make hosting easy. Browse this year's menu here. Call or text us at 404-913-4633 to get your order started!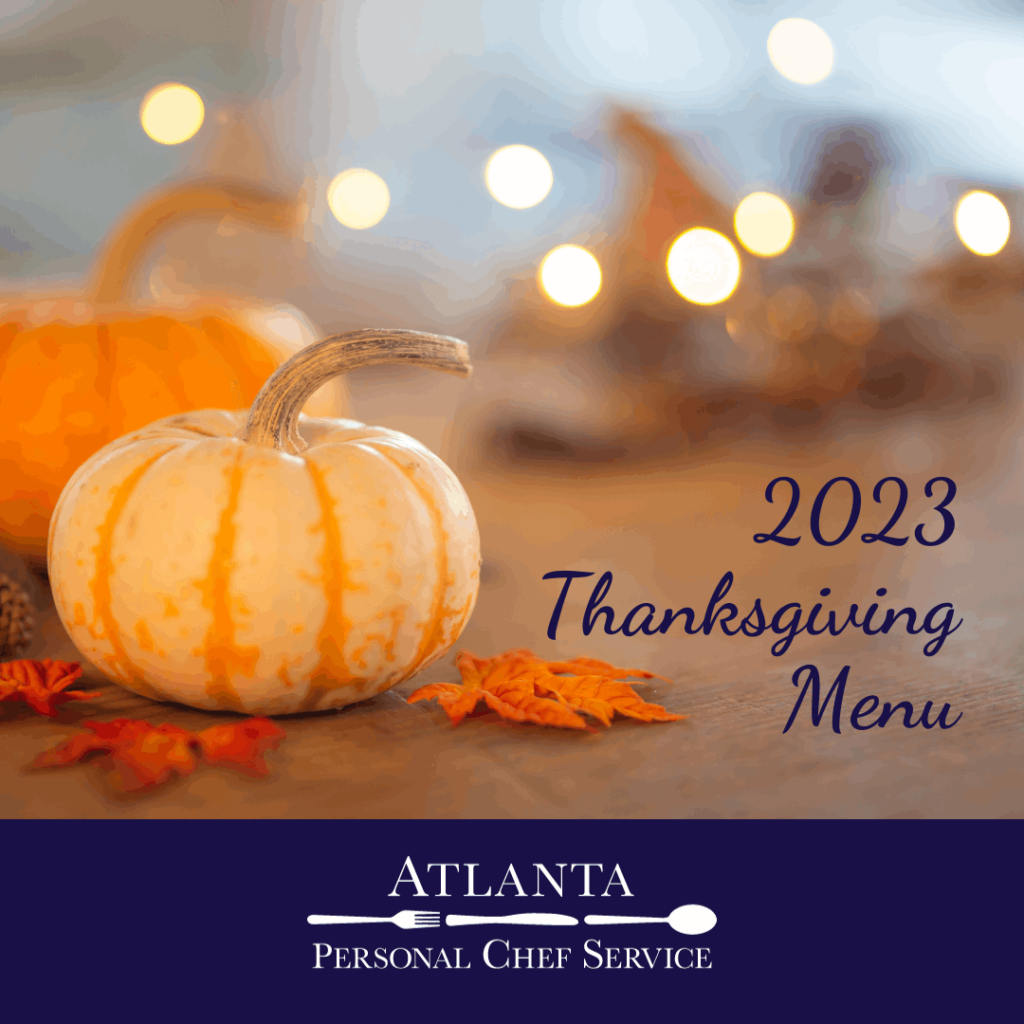 Weekly Service Quick Links
Dinner Parties & Events
Looking for information and menus about our various events? Please click the link below that best describes the type of event you have coming up. Plated Dinners are a good place to start for elegant evenings for two to sixteen guests. Cocktail parties are great for groups of 12 or more who you aren't planning to serve a full dinner to, and Buffet Parties are best for groups of 16 or more where a full dinner is the main focus. If you have any questions about which service is best, and would like to chat through the various options (or customize your own), please call us at 404-913-4633 today!
Seasonal Services
An Experience to Remember – Atlanta Personal Chef Service