It's your party, so you should enjoy it!
Hosting family and friends during the holidays should be fun for everyone—especially the party host! So let us do the heavy lifting by menu planning, grocery shopping, cooking, serving, and cleaning.
We can make this upcoming holiday season one to remember. Reach out today to get your party or event scheduled!
I had a wonderful experience with Atlanta Personal Chef Service. Very professional and the food was delicious!!

Michael S.'s Google Review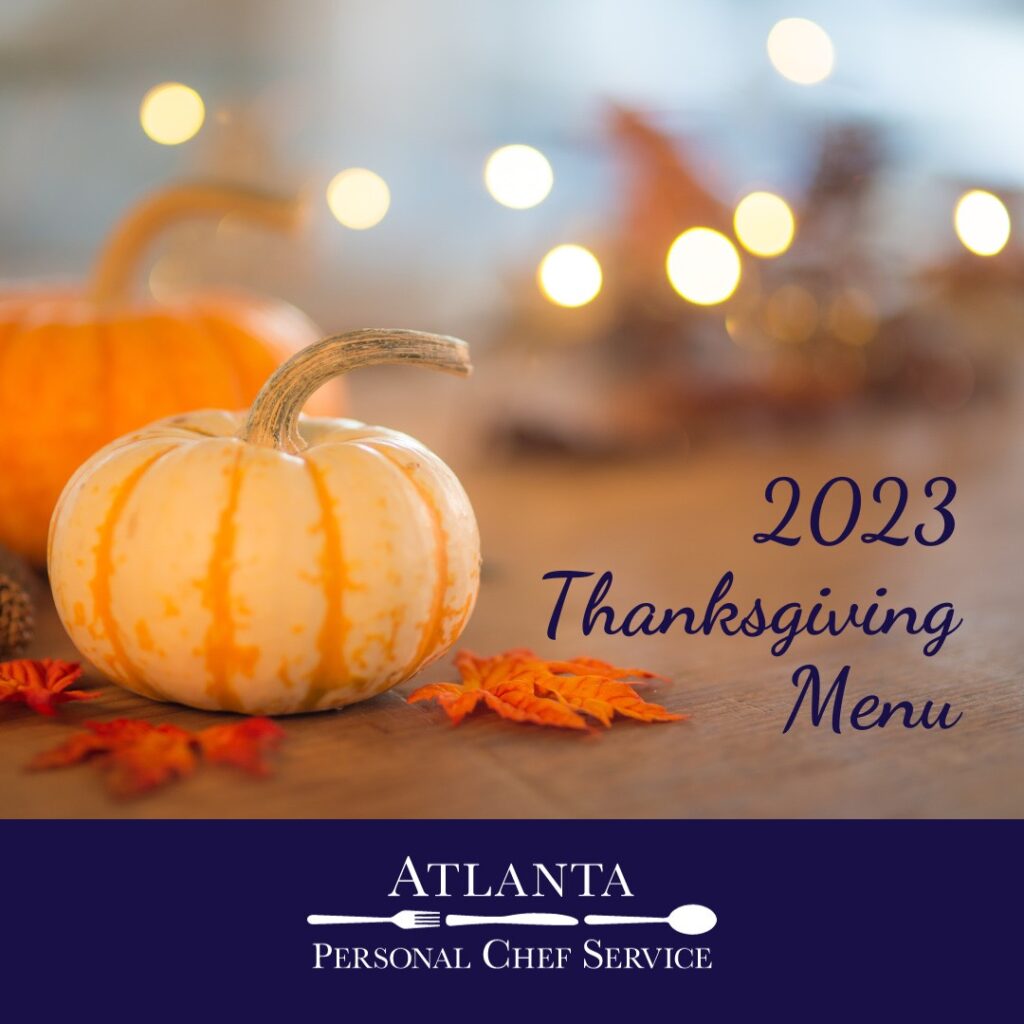 Our Thanksgiving menu is here!
Here is a sample of what's available. Contact us today to get all the details and to book your holiday dinner!
Starter Feast Includes
Brined and Herb-Roasted Skin-On Turkey Breast
Smoked Garlic Turkey Gravy
Fresh Cranberry Compote, Thyme, Orange Zest
Southern Cornbread Dressing
Melted Leek Whipped Yukon Potatoes
Haricot Vert and Cremini Mushroom Casserole, Crispy Onion Topping
Georgia Pecan Pie Bars with Shortbread Crust
Add-ons and item swaps are available. Your starter feast may be picked up or delivered (for an extra cost) on Wednesday, November 22.
All Thanksgiving orders need to be placed by Monday, November 13. Call 404-913-4633, or email info@atlchefs.com.
Gift personal chef service to your loved ones this holiday season!
Looking for a way to knock out everyone on your gift list early this year? We can create a customized gift experience for your family and friends, or you can choose from one of our standard gift certificates—such as a three-course dinner for two, or four weeks of our Basic Weekly Service. Imagine how much better the new year will be for those you love with personal chef service to look forward to!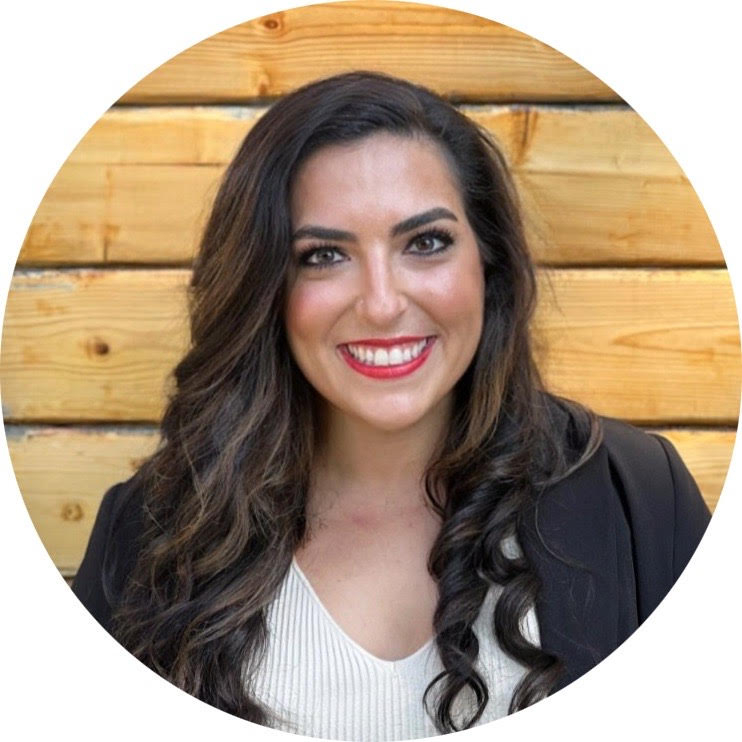 Welcoming Mollie Benjamin to the team!
We are excited to introduce you to one of the newest members of our team, Mollie Benjamin. Mollie is our new Director of Sales and Marketing, and she brings a host of experience (and a deep love for food!) to this role. Read on to learn more about her.
How long have you been in the food service/hospitality industry?
A little over 16 years, which is SO hard to believe. I started working for Chick-fil-A when I was just 15 years old.
What did you do before you came to work at APCS?
I was an Outside Sales Representative for a wholesale produce company called Royal Food Service.
What drew you to your current position?
The pandemic led to my layoff from my hospitality career, specifically at the Four Seasons Hotel Atlanta. To stay connected with the industry while taking a break, I ventured into selling wholesale produce to restaurants and the like. It was an enjoyable job, and I did really well with it for a season; however, I knew that it was time to make another change. When I stumbled upon the job ad on LinkedIn, it felt like a perfect fit for me because I've had experience both in front-of-house and behind-the-scenes operations throughout my career. I felt—and still feel today—that this background gives me confidence that I can support and advocate for the chefs in the back while also bringing sales and business expertise to Amy and Gizzy on the front end.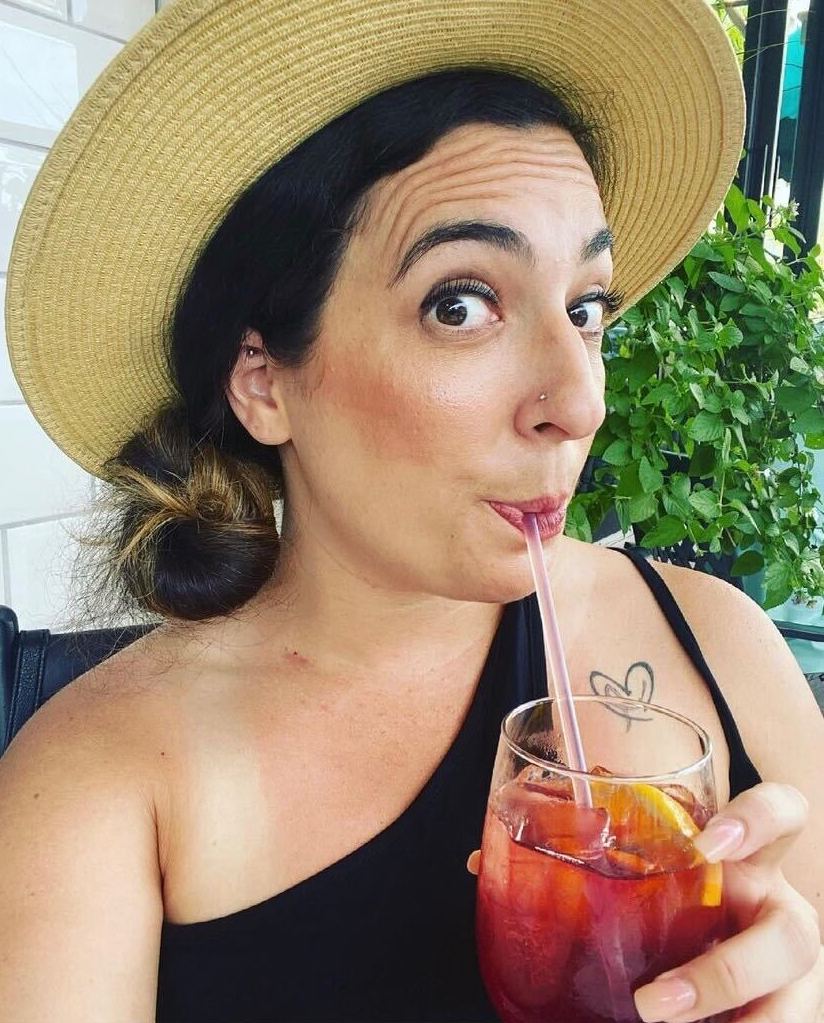 Do you enjoy cooking or baking? If so, what's your specialty?
I derive genuine enjoyment from both activities, but for different reasons. Cooking, for me, is an absolute delight. There's an inherent joy in experimenting with various flavors and being able to adapt and pivot as you go along in the culinary journey. It provides the wonderful opportunity to customize a dish to precisely match your current cravings or preferences. On the other hand, baking holds a special place in my heart. It serves as a therapeutic outlet for me—a way to relieve stress. The meticulous nature of baking demands absolute focus and concentration, necessitating the clearing of one's mind from distractions. This precision and discipline are essential ingredients for achieving success in baking, and I find solace in the process.
If you aren't at work, what are you doing?
I am an avid explorer of Atlanta's culinary delights, and I love to embark on culinary adventures with my boyfriend who is also a fellow food enthusiast. We love discovering new places, especially hole-in-the-wall eateries on Buford Highway. We also enjoy traveling to new cities, mainly to eat. I'm sure you're sensing a food-centric pattern here. When I am not out with my boyfriend, I also enjoy the company of my close friends. You can usually find us clinking glasses of aperol spritzes while sharing stories, dreams, and the comical realities that life sometimes throws at us.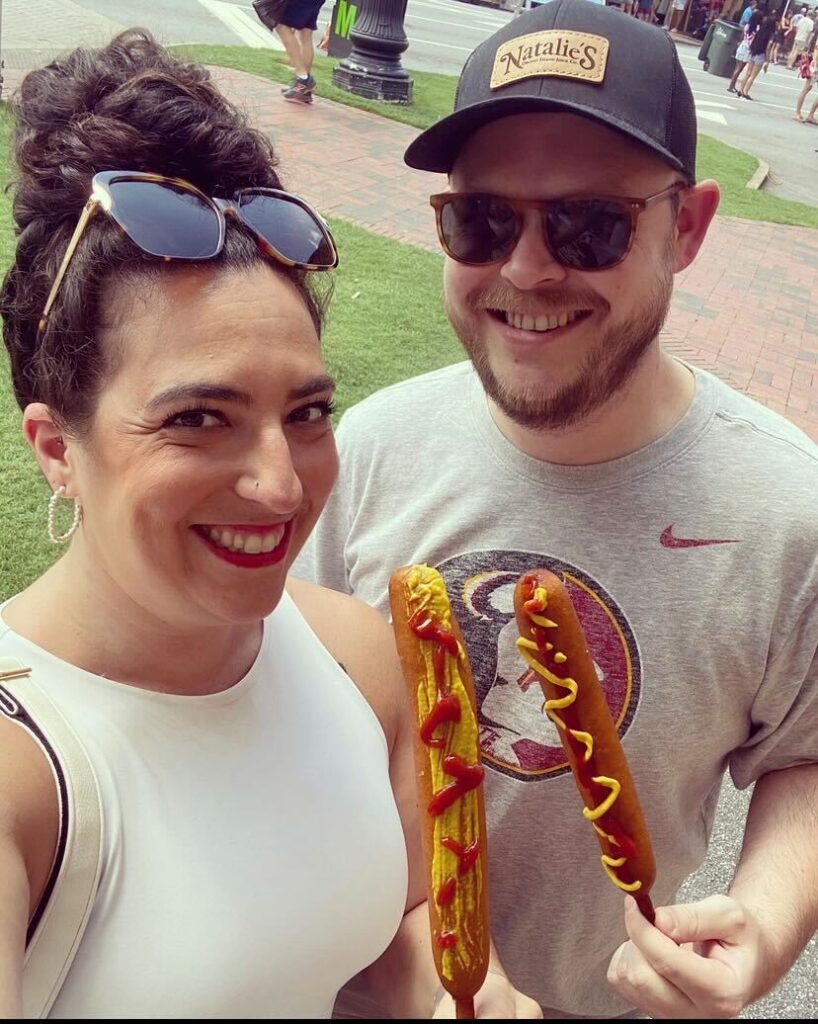 What's the latest in your work world?
Over the last few years, I've come to realize the importance of putting yourself first and valuing your time. I've learned that your job doesn't have to define who you are, and that it's possible to achieve a work-life balance if you take a step back and look at the bigger picture. When I worked in the hospitality industry, things like taking vacations, spending time with family, and having free time were rarely talked about. We were always told to work hard, keep our heads down, and eventually, it would all pay off. But now, I believe it's time for things to be different. It's time to lift our heads up, look ahead, and start focusing on a more balanced approach to life and work.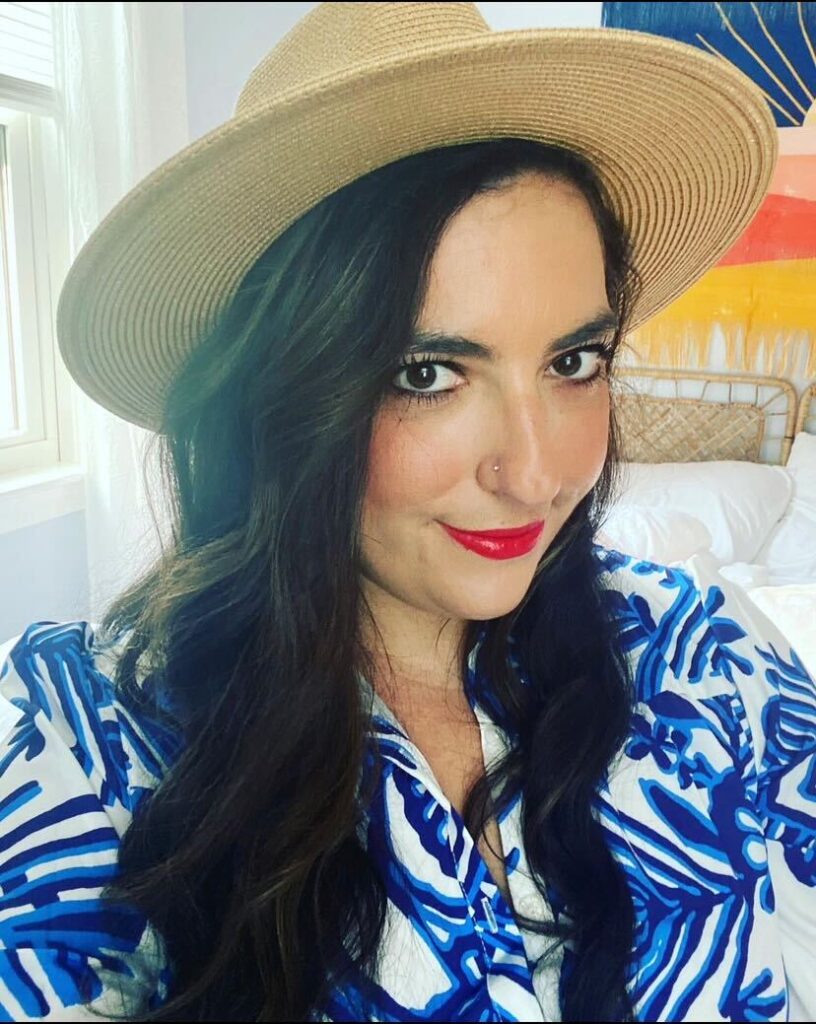 What's happening in your world outside of work?
One of my favorite things to do on weekends is my "side gig" as a professional event assistant. I've been at it for about a solid decade now, teaming up with some of Atlanta's top event planners to help couples create these magical wedding days. When I show up on-site, I get to dive into the action—armed with a trusty timeline—and I get to spend the day being a part of ensuring everything runs smoothly for the soon-to-be-wedded pair. What really gets me going in this role is the whole transformation process. It's pretty special to see how all the different vendors and crew come together like a well-oiled machine to pull off these amazing events. Plus, it keeps me up-to-date and sharp with the event trends, which is great for my main job. So, it's a win-win!
We are glad you are a part of the APCS team, Mollie!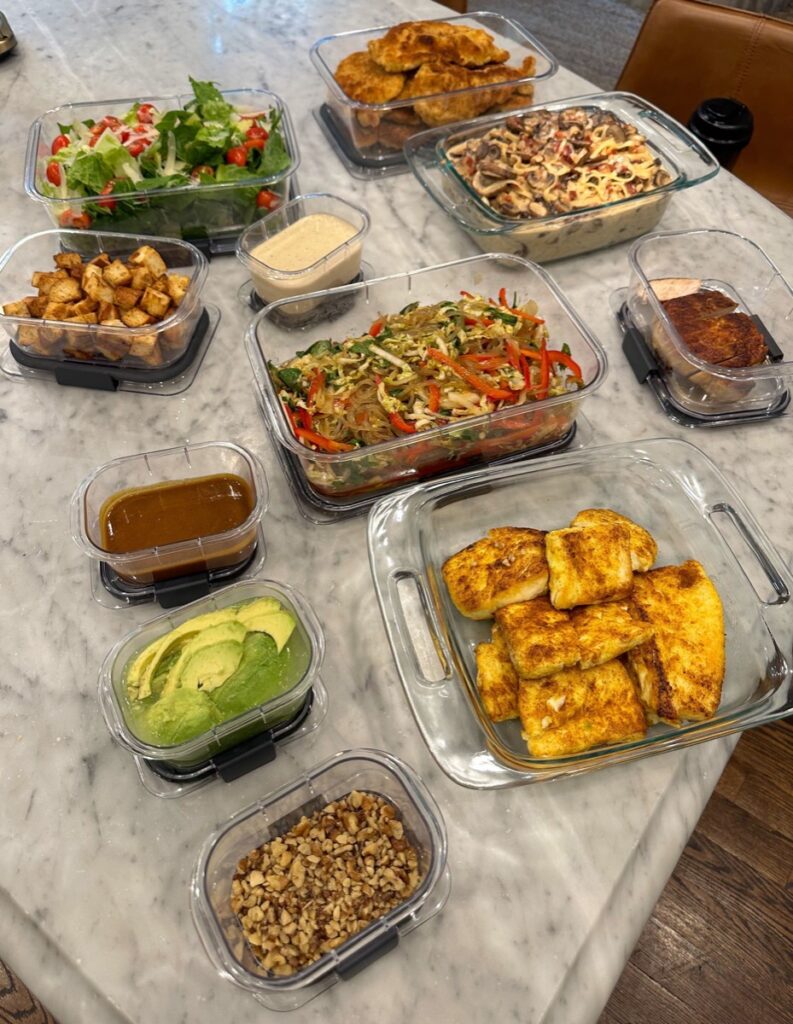 Line up a chef for the year with our weekly service.
Home-prepared meals take time for our chefs, not for you. Give us a call today! 404-913-4633.