Let us make your holiday season bright (and easy!) 
Atlanta Personal Chef Service can be your one-stop shop for a simple (and delicious!) holiday season.
Holiday party catering? ✔
Meal for your family's holiday gathering? ✔
Gift certificates for the one who has everything? ✔
Basic Weekly Service so you don't have to worry about meal planning and cooking during the busy holiday season? ✔
We can make this upcoming holiday season one to remember—reach out today to get your party or event scheduled, and stay tuned for information about holiday meal drop-offs!
We have used Atlanta Personal Chef Service multiple times for small and larger dinner parties. It is always a great experience—amazing food and presentation. 10 out of 10 in all respects! Cannot wait for an opportunity to do it again.

Stacey F.'s Google Review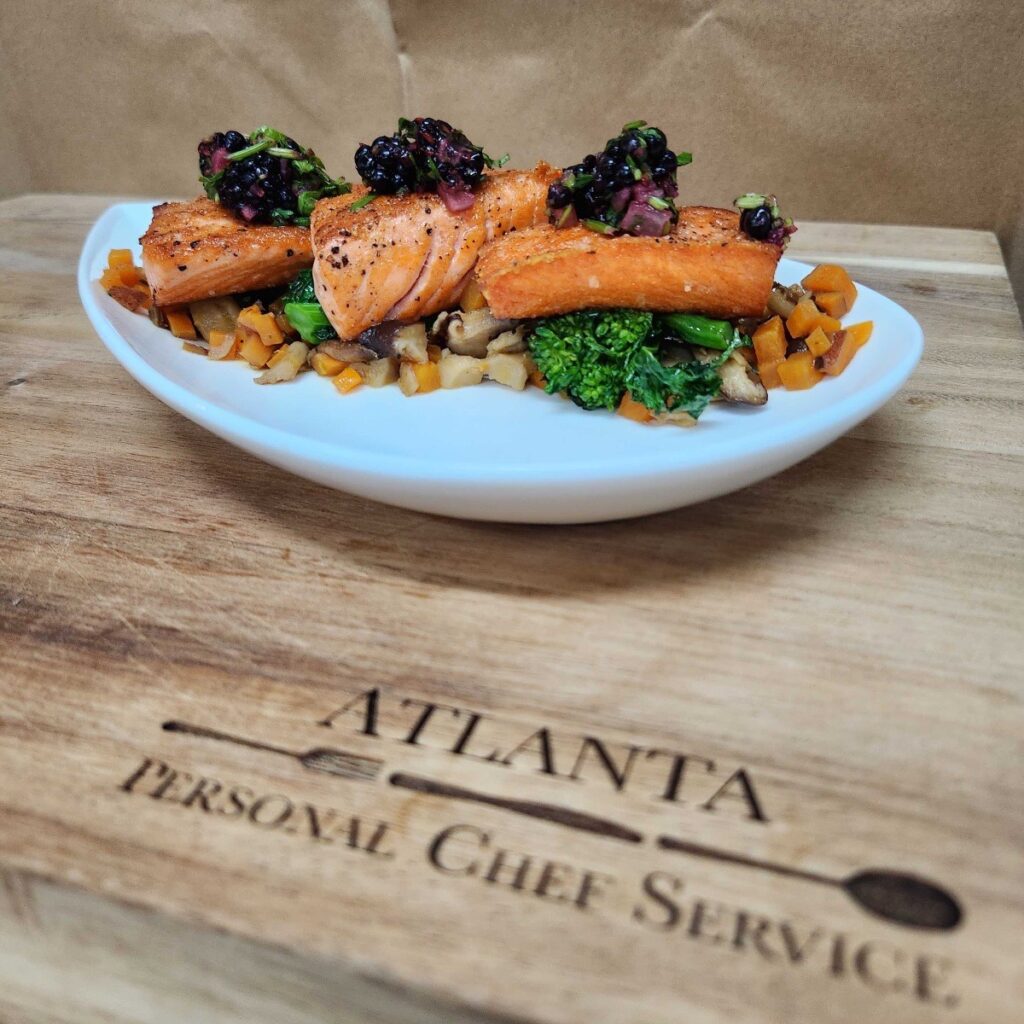 Gift personal chef service to your loved ones this year!
We may be biased, but we can't think of a better gift to give this upcoming holiday season than a gift certificate for Atlanta Personal Chef Service!
You can choose from one of our standard gift certificates, such as a three-course dinner for two, or four weeks of our Basic Weekly Service. We also offer a customized gift experience, where you can pick and choose among all our offerings to create a package as unique as the person you're giving it to.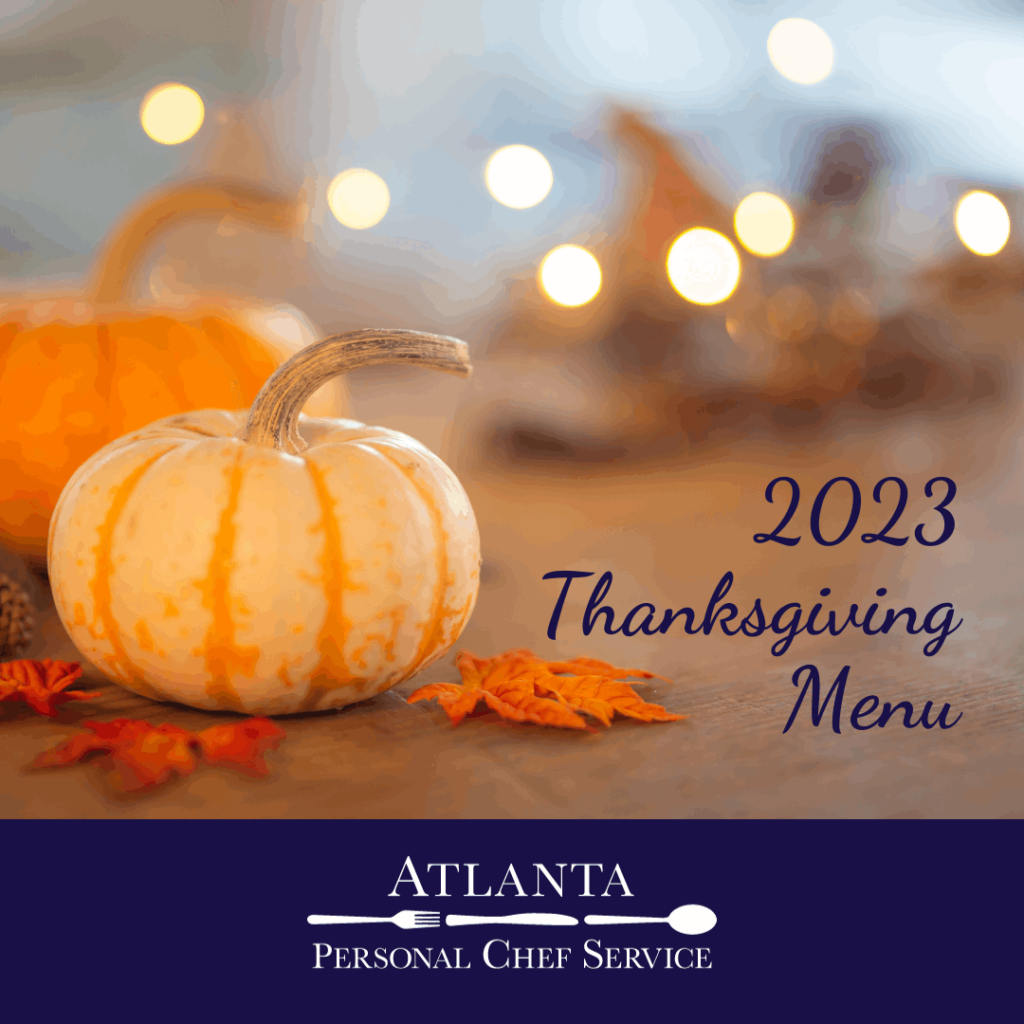 Our Thanksgiving menu is here!
Here is a sample of what's available. Contact us today to get all the details and to book your holiday dinner!
STARTER FEAST INCLUDES:

Brined and Herb-Roasted Skin-On Turkey Breast

Smoked Garlic Turkey Gravy

Fresh Cranberry Compote, Thyme, Orange Zest

Southern Cornbread Dressing

Melted Leek Whipped Yukon Potatoes

Haricot Vert and Cremini Mushroom Casserole, Crispy Onion Topping

Georgia Pecan Pie Bars with Shortbread Crust
Add-ons and item swaps are available. Your starter feast may be picked up or delivered (for an extra cost) on Wednesday, November 22.
All Thanksgiving orders need to be placed by Monday, November 13. Call 404-913-4633, or email info@atlchefs.com.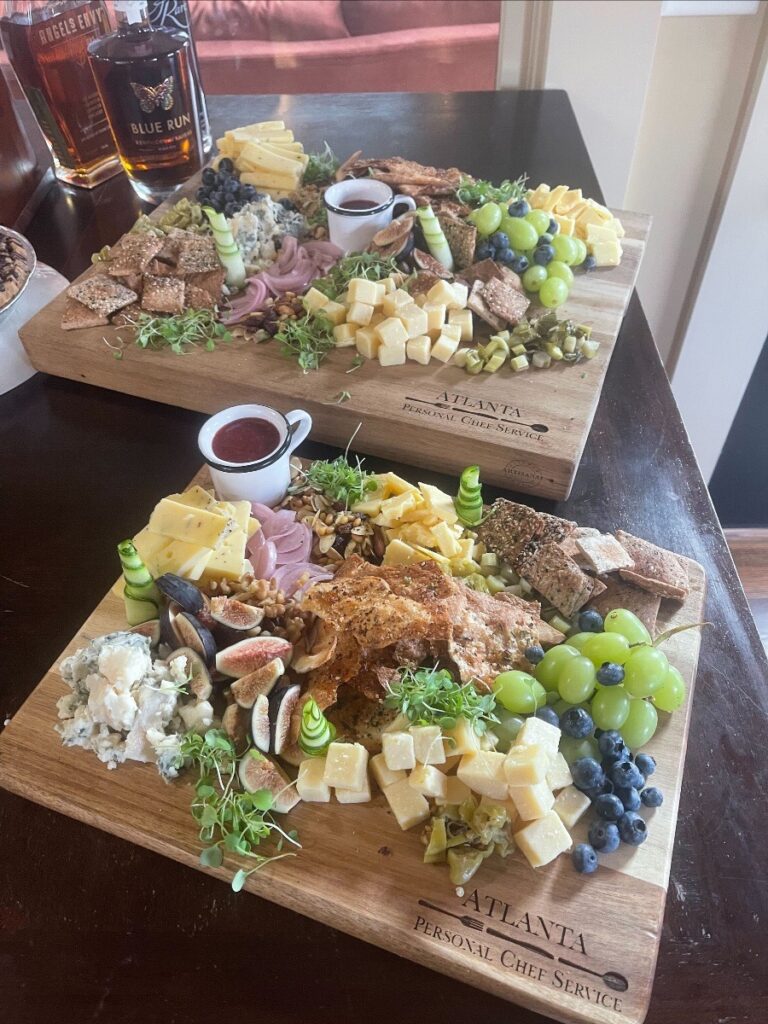 The real winner this sports season is YOU!
Atlanta Personal Chef Service is excited to bring back our Game Day Boxes! Allow us to put together a tasty spread for your football or soccer parties, tailgates, cookouts, or other fan gatherings. Then you can spend more time relaxing and enjoying the game with friends and family!
Here are just a few ideas from our chefs, but we can customize your party box to suit any dietary needs or preferences—and we can even go so far as to provide disposable servingware with your team's logo!
Crispy Oven-Roasted Chicken Wings with Homemade Hot Sauce

Build-Your-Own Loaded BBQ Pork Nachos with Jalapeños, Pickled Red Onion, Sour Cream, Cheddar Cheese and Black Olives

Beer-Braised Brats with Chow Chow

Philly Cheesesteak Sliders with Worcestershire-Marinated Ribeye, Caramelized Onions, Bell Peppers, and Cheese on Hoagie Bread

White Chicken Chili Frito Dip with Northern White Beans, Green Chiles, Roasted Corn, Fritos and Sharp Cheddar

Charcuterie and Cheese Board

Bombshell Oreo Brownies
Call 404-913-4633 for details on pricing based on your party size. Minimum orders apply.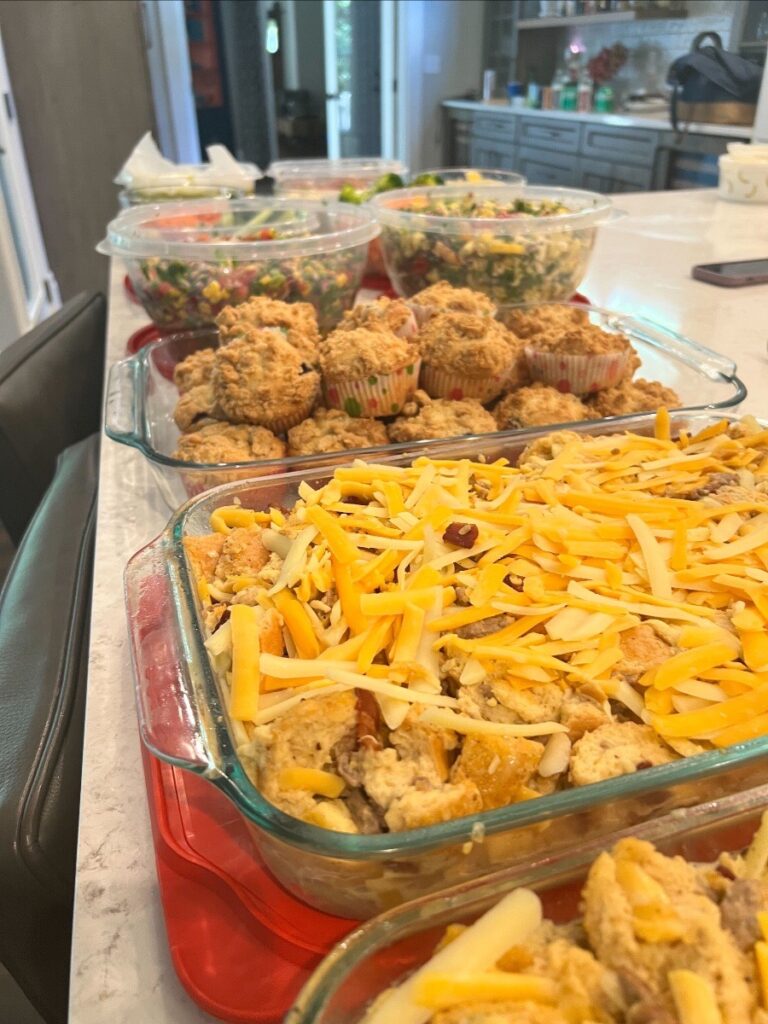 Line up a chef for the year with our weekly service.
Home-prepared meals take time for our chefs, not for you. Give us a call today! 404-913-4633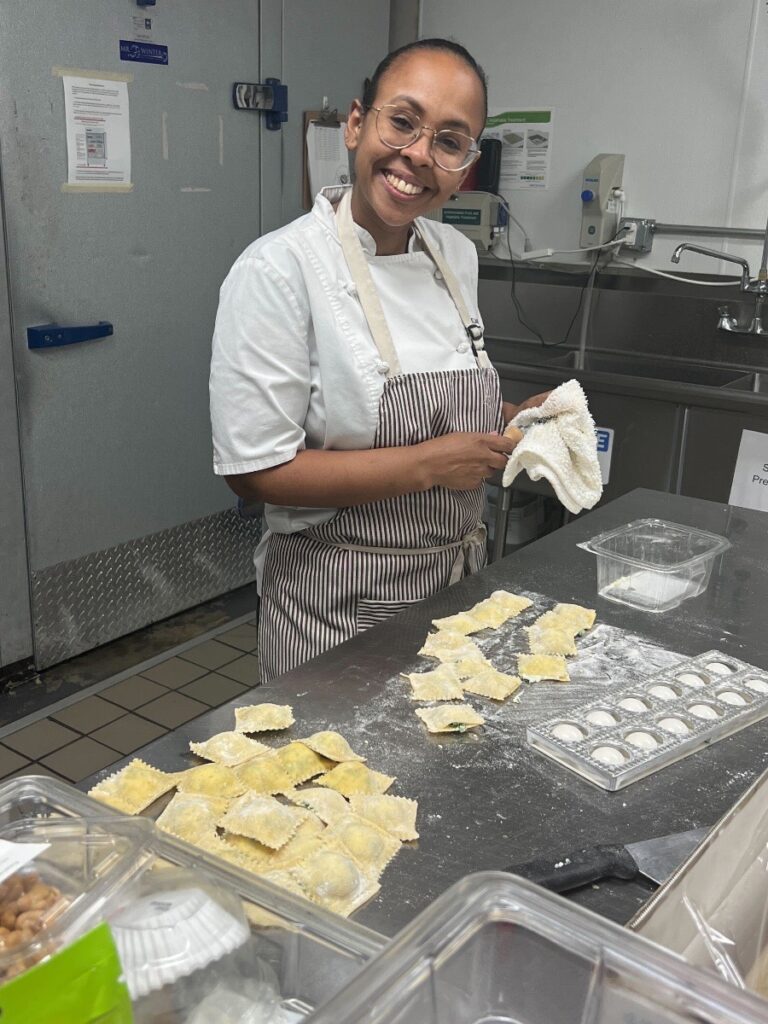 Check out more photos of our food and our team on Instagram!
We'd love to serve your friends and family. Please feel free to forward our newsletter along!