One more reason to give thanks: we're cooking!
Thanksgiving is closing in, but never fear. We have a few slots left for our Thanksgiving dinner. Here is a sample of what's available. Contact us TODAY to get all the details and book your holiday dinner!
STARTER FEAST INCLUDES

Brined and Herb-Roasted Skin-On Turkey Breast
Smoked Garlic Turkey Gravy
Fresh Cranberry Compote, Thyme, Orange Zest
Southern Cornbread Dressing
Melted Leek Whipped Yukon Potatoes
Haricot Vert and Cremini Mushroom Casserole, Crispy Onion Topping
Georgia Pecan Pie Bars with Shortbread Crust

Add-ons and item swaps are available. Your starter feast may be picked up or delivered (for an extra cost) on Wednesday, November 22.
All Thanksgiving orders need to be placed by Monday, November 13. Call 404-913-4633 or email info@atlchefs.com.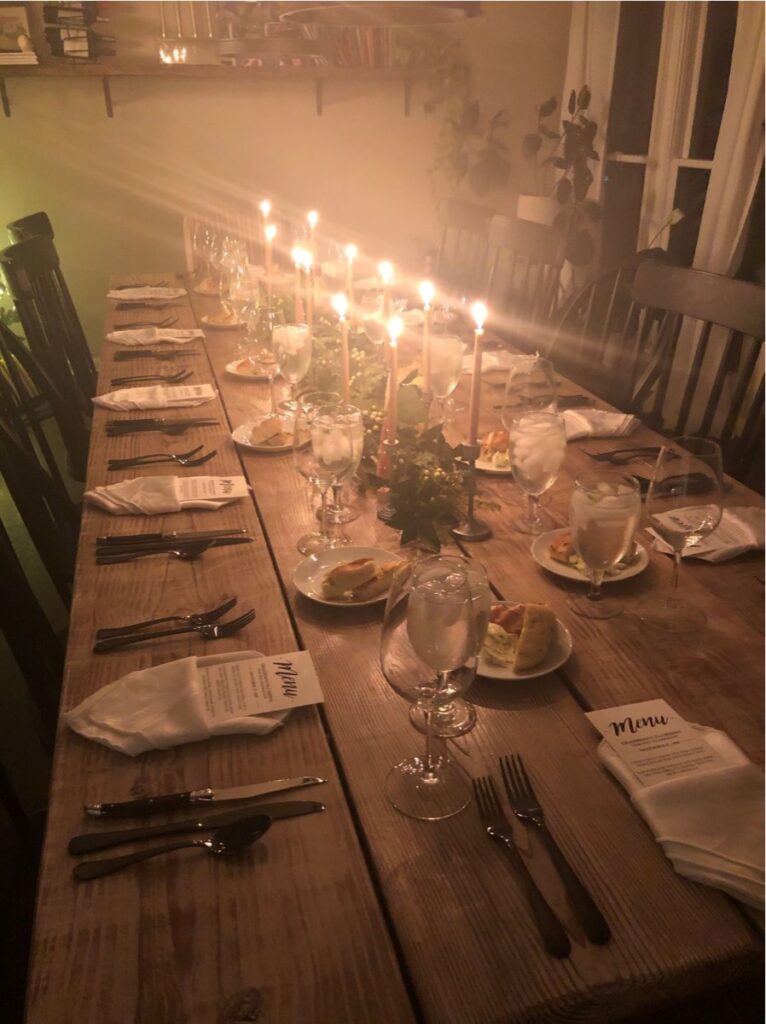 Our event calendar is filling up, so call today for your holiday party!
Whether you're hosting family and friends during the holiday, or you're in charge of the company party, we have great news. We've got the food covered! We can make this upcoming holiday season one to remember. Contact us at info@atlchefs.com or 404-913-4633 today to get your party or event scheduled!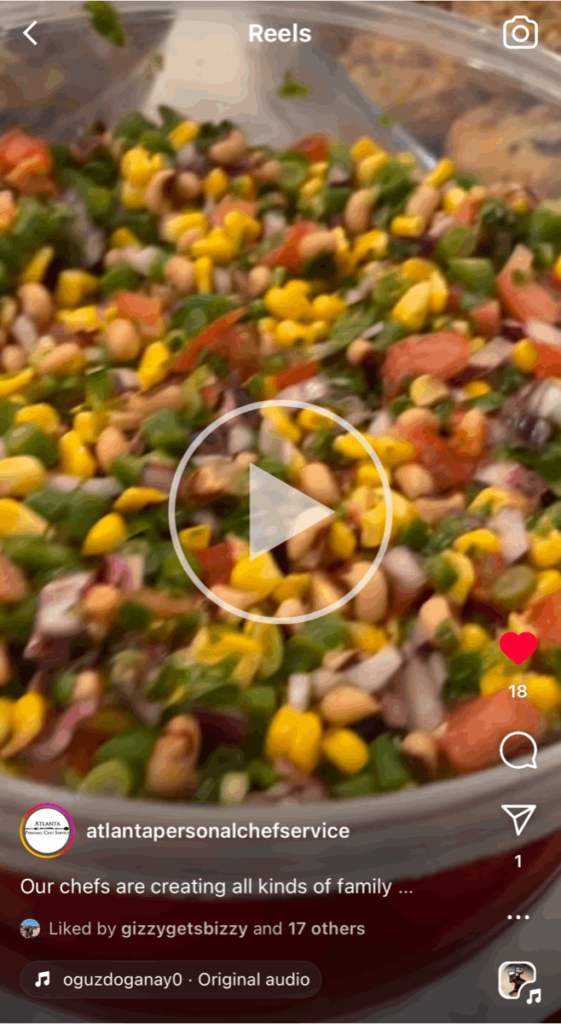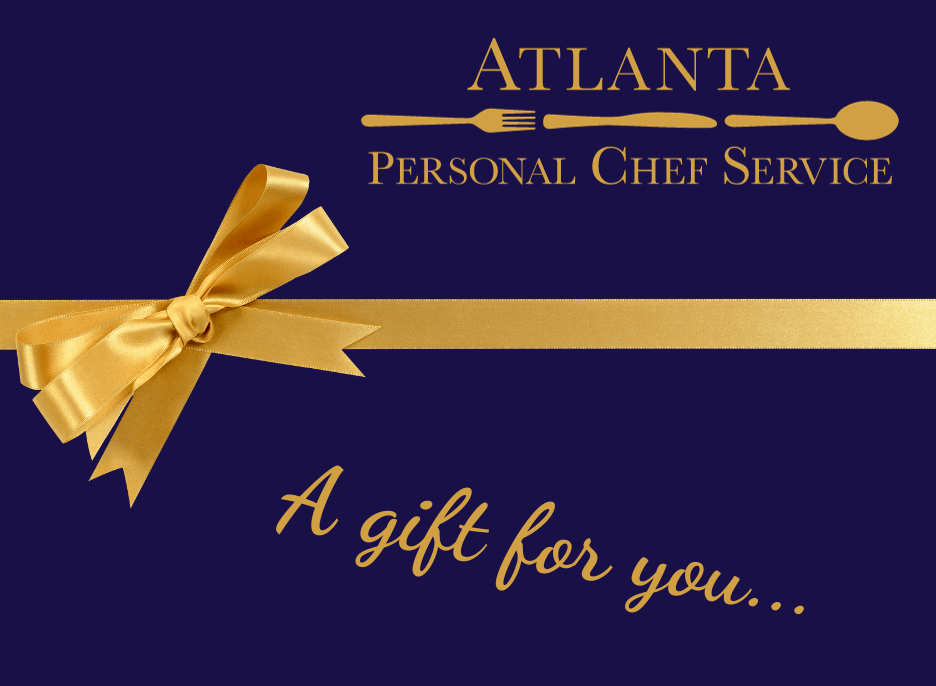 Gift personal chef service to your loved ones this holiday season!
Looking for a way to knock out everyone on your gift list early this year? We can create a customized gift experience for your family and friends, or you can choose from one of our standard gift certificates—such as a three-course dinner for two, or four weeks of our Basic Weekly Service. Imagine how much better the new year will be for those you love with personal chef service to look forward to!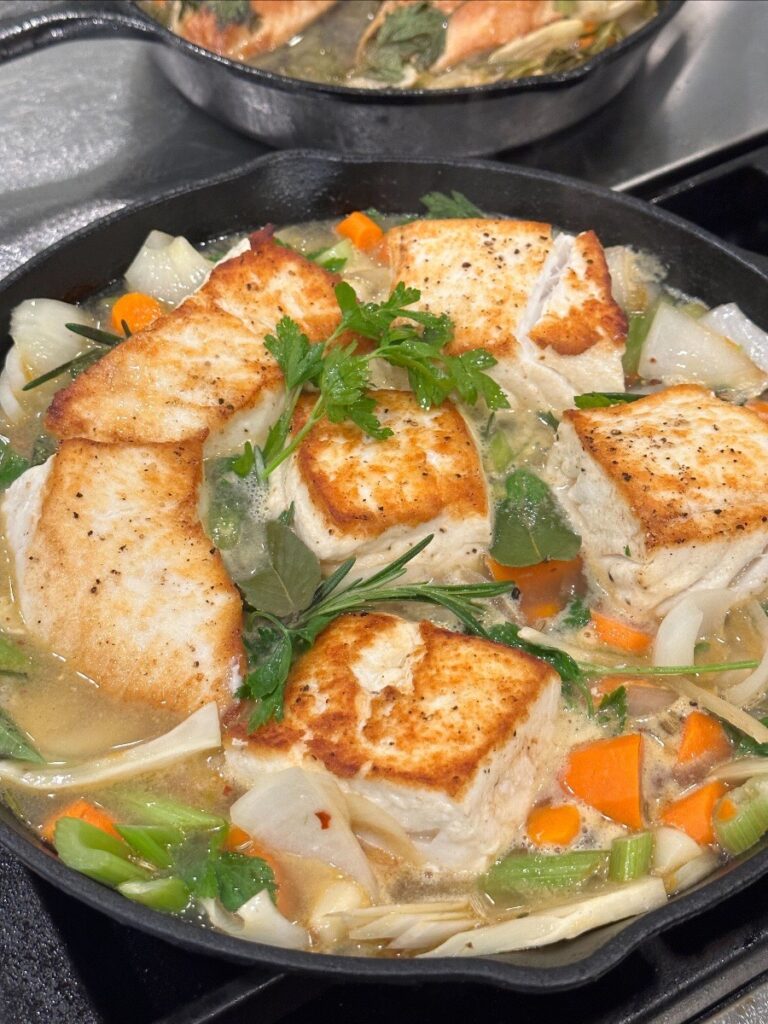 Set yourself up well for the new year!
We've officially entered the time of year when calories don't count, right? Until January hits, and then we realize, "Whoops—they did!"
Why not plan ahead and book Basic Weekly Service for 2024?! Then when everyone else is trying to remember what a salad looks like, you'll be eating delicious, healthy, homemade meals—made especially for you by your personal chef. Contact us today to book for January, and then go ahead and enjoy yourself this holiday season!
They did a beautiful job, delicious food, and great service for our buffet for 18 people. Can't recommend them enough!!

Rebecca K.'s Google Review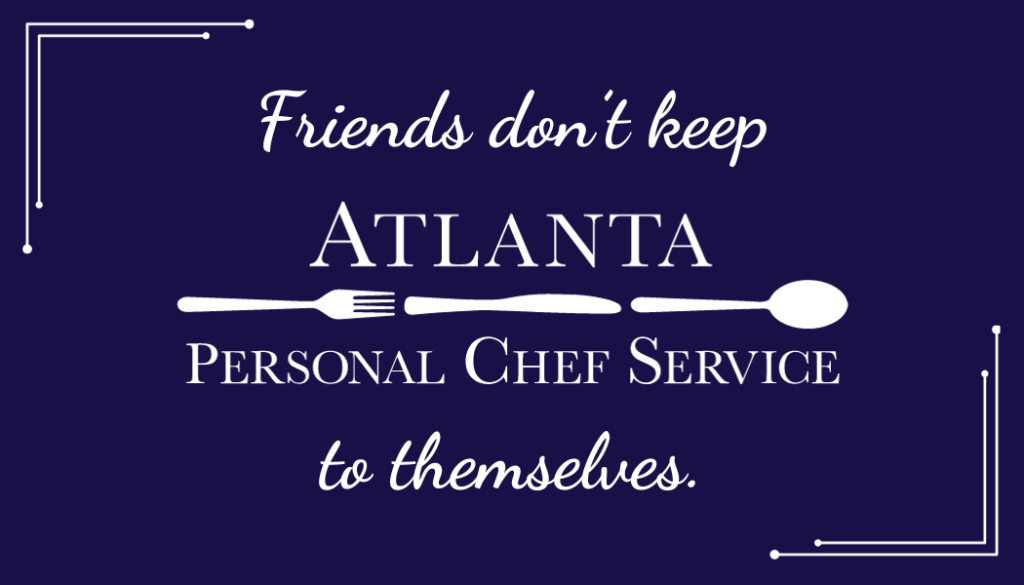 Share APCS with your friends and family!
Do you have a friend who you think would benefit from our services? Have them reach out to our sales department today at 404-913-4633 or info@atlchefs.com. Our team will help them find the service that will work best for their family. Your friend will be happy, and you will be their hero… win-win!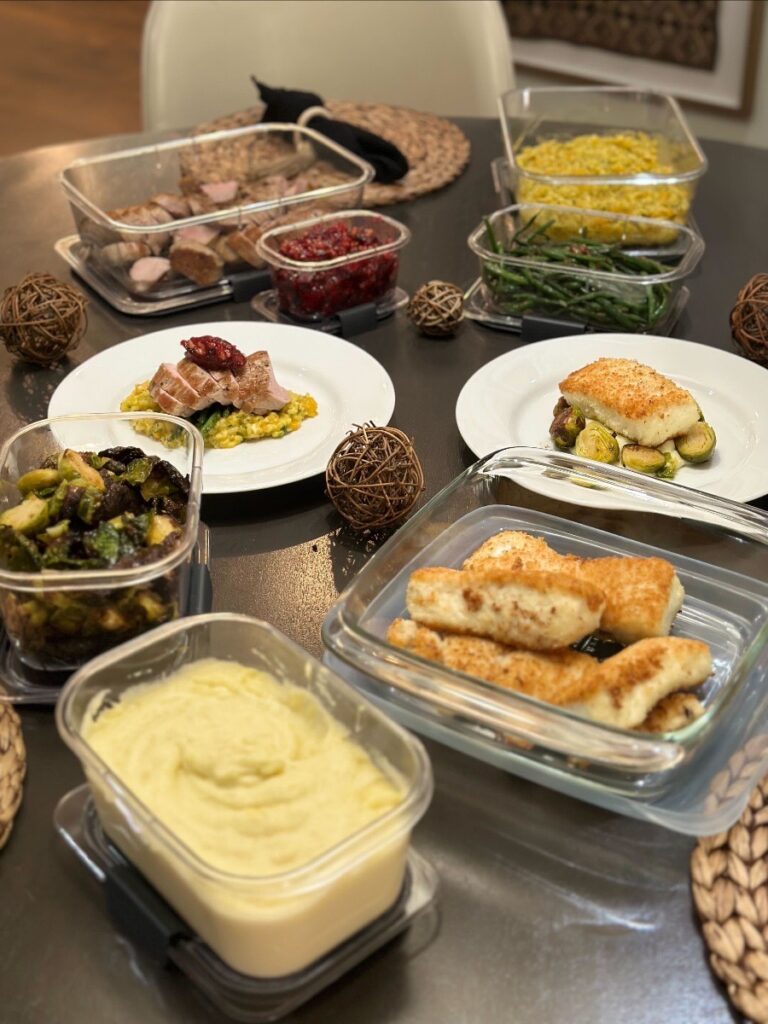 Line up a chef for the year with our weekly service.
Home-prepared meals take time for our chefs, not for you. Give us a call today! 404-913-4633