Traditional Easter feast drop-off menu coming soon!
The first week of April, we will be offering a traditional Easter feast with our drop-off service.
The menu and more details are coming soon, so stay tuned!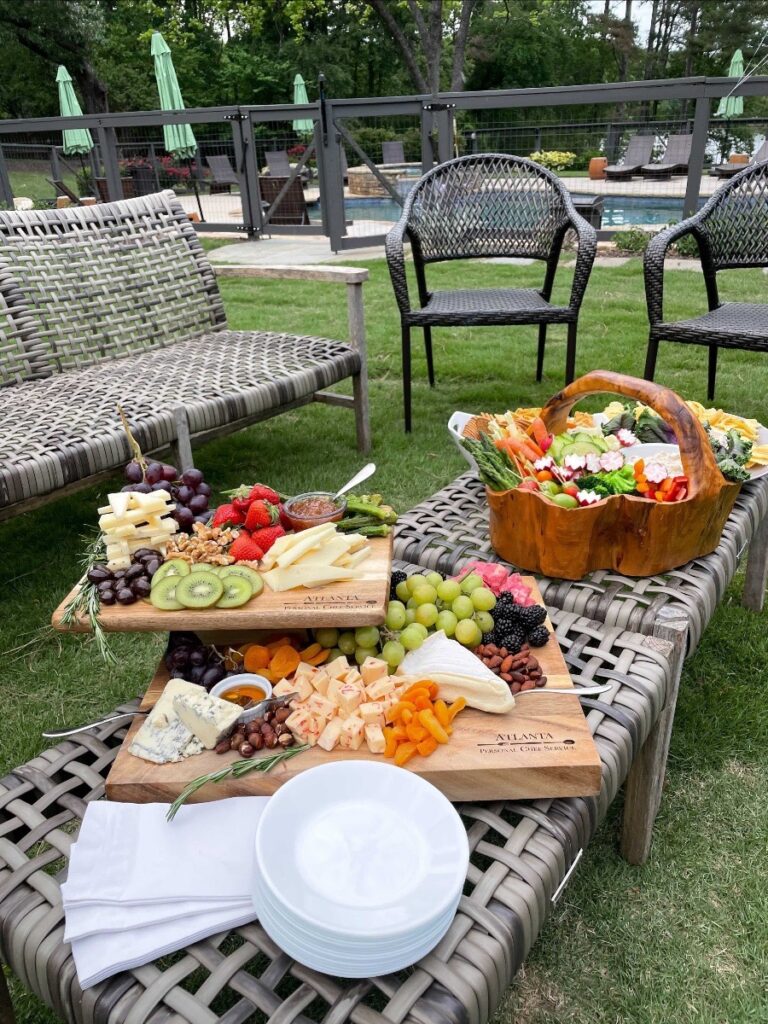 The preview of our spring and summer buffet and cocktail party menus is here!
Our spring and summer party menus are almost available, but while you wait on the final versions, check out this sneak peek of some of the deliciousness to come!
SPRING/SUMMER BUFFET and COCKTAIL PARTY MENUS PREVIEW

Appetizers

CRAB AND CORN FRITTER Citrus Aioli
BOULLION-POACHED ROYAL RED SHRIMP Avocado Mousse,
Heirloom Tomato Tartare
CHARRED SHISHITO PEPPER SKEWERS Miso Bean Paste
GOCHUJANG-MARINATED DEVILED EGGS Crispy Rice Puffs, Trout Roe

Salads

SUMMER GREENS & SHAVED ASPARAGUS CAESAR SALAD Bagna Cauda Torn Croutons, Parmesan Reggiano, Fried Parsley, Orange Zest, Caesar Dressing
LITTLE GEM GREENS AND BEET SALAD Crispy Capers, Honey Glazed Walnuts, Goat Cheese, Tarragon-Shallot Vinaigrette
HEIRLOOM TOMATO AND PLUM SALAD Arugula, Sweet Grass Asher Blue Cheese, Raspberry Chive Vinaigrette

Proteins

PAN-SEARED RED SNAPPER Citrus Sherry Beurre Blanc
PAN-ROASTED AIRLINE CHICKEN BREAST Strawberry Pistachio Jus
PEPPERCORN-CRUSTED NY STRIP Charred Scallion and Apple Wood Bacon

Starches

SOUTHERN-STYLE DIRTY RICE Fennel Sausage, Pecan Bourbon, Carolina Gold Rice
CREAMY FARRO RISOTTO Parmesan Garlic Cream
CONFIT FINGERLING POTATOES Marcona Almond Chimichurri

Vegetables

ROASTED ASPARAGUS Tarragon-Anchovy Gremolata
CARAMELIZED HEIRLOOM CARROTS Fresh Thyme, Orange Blossom Honey Glaze
HARICOT VERT AND GRILLED EGGPLANT Roasted Garlic Jam, Za'atar

Dessert

WATERMELON AND MINT SOUP SHOOTER Georgia Peach Compote, Cream Cheese Mousse, Cardamom-Almond Gaufrette
BITTERSWEET CHOCOLATE BREAD PUDDING Orange Sabayon, Salted Lacey Caramel
STRAWBERRY-LAVENDER CREAM CAKES White Chocolate Glaze, Brunoise Strawberry, Citrus Dust
Exciting changes coming for our spring and summer dinner party menus!
Our chefs have been hard at work developing new menus for our spring and summer dinner parties! The new menus will be based upon four different types of cuisine: French contemporary, Mediterranean/Middle Eastern, Italian steakhouse, and Asian Southern.
Stay tuned to our newsletters for more information coming soon. Ready to schedule now? No need to wait—let's get your party on the books!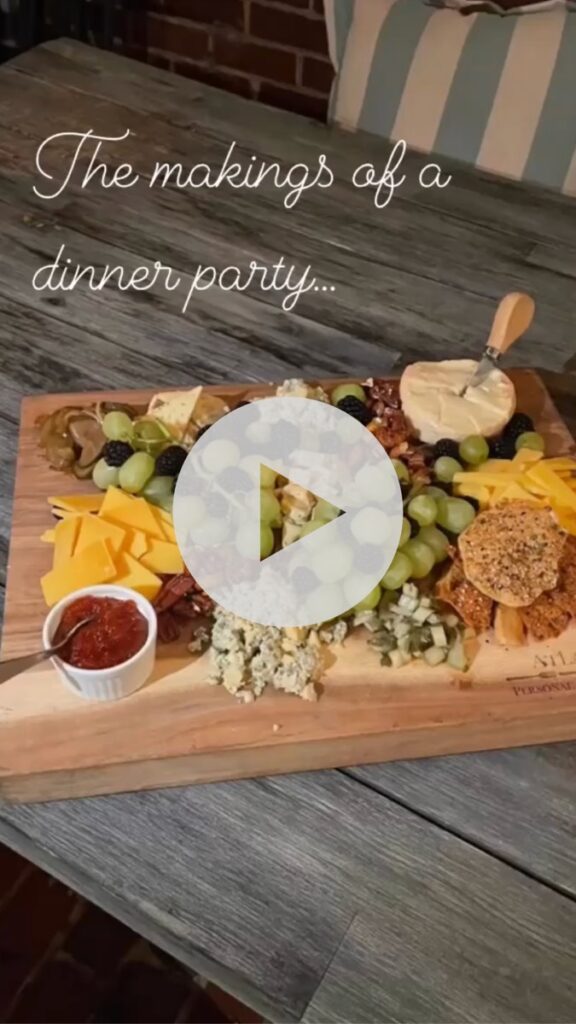 What an amazing night with Chefs Jason and Chel. The cauliflower soup was to die for with homemade Parmesan crisp and truffle oil as topping, and the salad was delicious… followed by steak and lobster as our entree. The chess pie was so delicious and paired amazing with a nice bottle of cab. The chefs introduced each course, and their bubbly energetic personalities made everything outstanding! I highly recommend this team for your next night of entertaining in your home. Thanks, Jason and Chel—y'all were amazing!

Will L.'s Google Review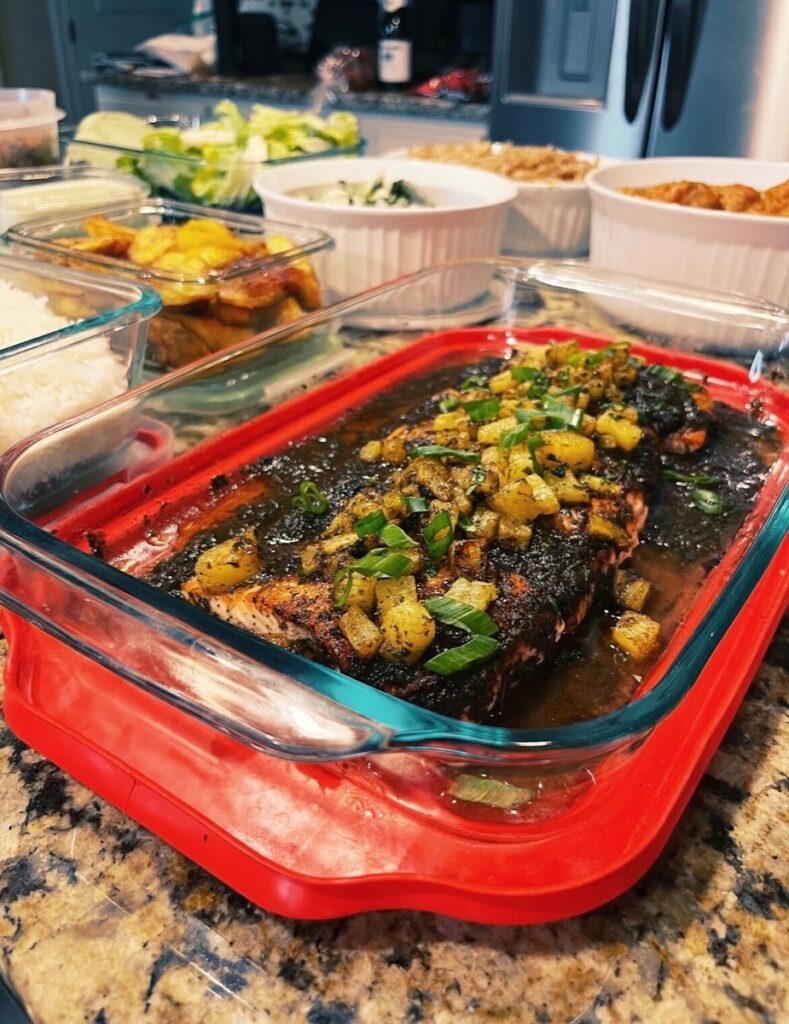 Line up a chef for the year with our Basic Weekly Service.
Home-prepared meals take time for our chefs, not for you. Give us a call today! 404-913-4633