Make his day (and yours!) relaxing and delicious with our Father's Day Drop Off!
The food will be prepared in our kitchen and delivered to your doorstep on the afternoon of Friday, June 16. We will include specific reheating instructions for each item so that you can enjoy them at any point on Father's Day weekend. Orders are due by Tuesday, June 13.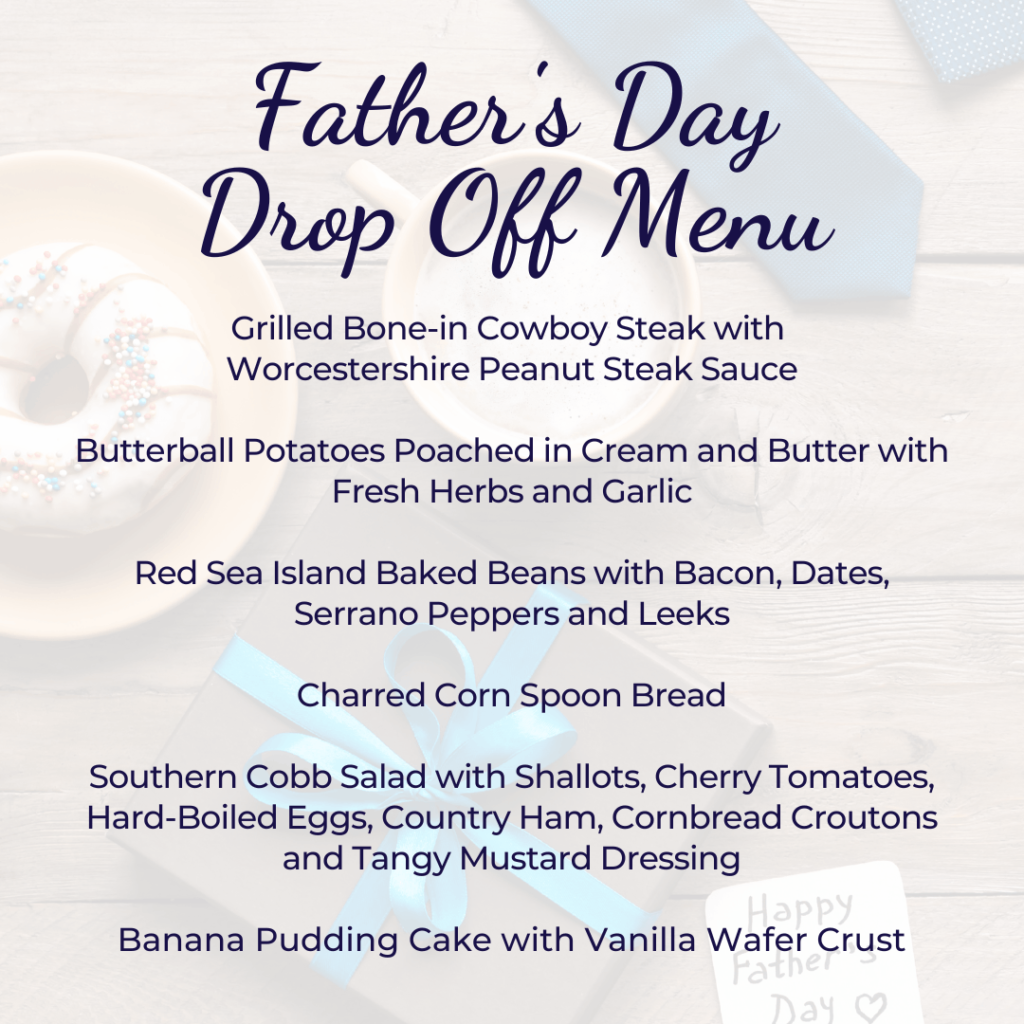 Minimum order 6 guests — $325
Up to 10 guests — $400
Up to 14 guests — $450
Additional guests $20
+$20 per guest for groceries
+$15 delivery inside the perimeter and above I-20

Orders must be received by Tuesday, June 13. If you have questions or want to place an order, email info@atlchefs.com.